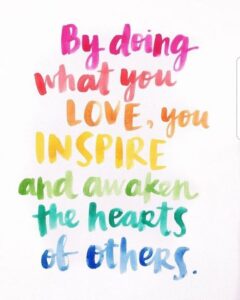 Terri Poloney
Director
Terri has been the Director at the Training Station since 1994. She attended both St. Mary's College of Maryland and Salisbury University with a focus in elementary education and child development.
Ms. Terri is an experienced classroom teacher who has, over the years, taught in each age group at The Training Station. Ms. Terri enjoys working closely with staff to construct a challenging, yet age appropriate curriculum that will start children on the path to a lifelong love of learning.
Along with her duties as a Director, Ms. Terri teaches our prekindergarten program. Being in the classroom is her first love. She finds that encouraging children to develop the skills, both socially and academically, that they will need for a future filled with successful learning is the most rewarding aspect of teaching. Ms. Terri believes that children learn best through hands on experiences and strives to fill each day with a variety of learning opportunities to challenge each child according to their developmental abilities.
Ms. Terri is an avid bird watcher and shares her love of birds throughout the year with her students. Many students become very adept at identifying the birds that visit our feeders outside of our classroom and are delighted to observe the seasonal activities of our native feathered friends.
Ms. Terri is married with 4 children, all of whom previously attended the Training Station. She has one grandson who will hopefully attend the Training Station in a couple of years!
She is a member of CrossWay Church and helps out with the family boardwalk business during the summer break from school.

Mary-Michele Davis
Teacher
Ms. Mary-Michele has been a member of the Training Station staff since 1996. She earned her Bachelor of Fine Arts at Notre Dame College in Maryland. Ms. Mary-Michele has had experience teaching in each age group and is known for her creative artistic perspective, which she shares enthusiastically with each student.
Ms. Mary-Michele's first desire is to see the children excited about their school experience. Her favorite part of each day is listening to the children talk about their play, their artwork, and their families. During the summer months Ms. Mary-Michele can be found teaching art lessons in her home studio, spending time on the beach with her extended family, or painting faces at Fish Tales.

Carolyn Hyde
Teacher
Ms. Carolyn teaches our morning and afternoon Preschool 3s classes and co-teaches two days a week in our Prekindergarten class. She has a BS in Early Childhood Education from Carson-Newman College and is a level 6 (highest level) credentialed early childhood teacher. Before coming to The Training Station in 2009, Ms. Carolyn taught 5 years in public kindergarten.
Ms. Carolyn values learning through play and discovery. She encourages creativity and independence. One of Ms. Carolyn's favorite times of the day is story-time when she provides her students with lots of opportunities to read good books. Ms. Carolyn also loves to do science experiments and make fun cooking projects.
Ms. Carolyn is married and has one daughter. Her daughter attended the The Training Station throughout her preschool years. Ms. Carolyn loves planning and sharing exciting travel experiences with her family.

Tara Winklbauer
Teacher
Ms. Tara teaches in our First Steps program and co-teaches our afternoon Preschool 3s class. She is originally from NJ and moved to Ocean City 20 years ago. She has a BS degree in Elementary Education from Lebanon Valley College. She taught 7 years in the public school system before taking some time off to stay home with her children. She has been at The Training Station since 2016.
Ms. Tara is a mother of three children. All three went through the 3s program here at The Training Station. Outside of school Tara enjoys spending time with her family, reading and watching sports…especially football and the Philadelphia Eagles!

Jen Backof
Teacher
Ms. Jen is a teacher in our Older Twos class. She joined the Training Station in March 2021 as an assistant and has accepted the open position as lead teacher for the fall of 2021. Ms. Jen previously worked for Carroll County Public Schools as a fourth and fifth grade teacher before her two children were born. She moved to Ocean City in 2015 and became an active member of the community by helping organizations such as the Worcester County Humane Society, Scouts BSA, and Diakonia execute their missions.
While serving as an assistant at Coastal Early Learning Center, Ms. Jen was invited to teach Helping Paws at the Red Doors community Center and an additional service learning class was developed, Cooking for a Cause. During the cooking class students learned how to prepare food; which was donated to Diakonia.
Ms. Jen loves the beach, books, coffee, spending time with her quickly growing children, and traveling. Ms. Jen loves to do projects which allow children the opportunity to explore a variety of materials that enable each child's unique personality to be revealed. This fall; she is looking forward to serving the preschool as the lead teacher for the Older Twos group and also working with the Wednesday Lunch Bunch group.

Beth Bole
Teacher
Ms. Beth teaches in our First Steps program, assists in our Older First Steps class and co-teaches the Preschool 3s pm class.
In October 2020 Ms. Beth moved to Ocean City from Fredrick County, MD . She had a home in Ocean City and had spend many summers working in O.C., from babysitting to Beach Stand rentals. She now lives in West Ocean City and loves spending time on Assateague, either reading on the beach or paddle boarding with her son. Ms. Beth attended Villa Julie College and earned her degree in Early Childhood Education. She has been in Early Education for 15 years. She took some time off to raise her family but is very excited to be back in the field.
Ms. Beth has been a Preschool teacher and Assistant Director at BayHealth Medical Center.
Ms. Beth volunteered with her black lab Rudder, who was a therapy dog with Pets On Wheels. He is now retired and enjoying living at the beach.
Ms. Beth enjoys spending time with and cooking for her family and friends. She is looking forward to joining the Training Station family. She believes that preschool teachers embrace the unexpected parts of life, and celebrate it.

Michelle Trimper
Office Assistant/Substitute Teacher
Ms. Michelle joined our staff in 2021 as a substitute assistant in both our 3's and PreK programs.
She is a graduate of Salisbury University with a Degree in Communications, minoring in Conflict Resolution. She worked for a local news station before spending many years in the service industry in Ocean City.
Ms. Michelle is a mother of three children who have each attended the Training Station. She was pleased to join us in continuing a long tradition of teaching with caring and kindness. In her free time, Ms. Michelle enjoys beach days with her children, and walking her dog along the boardwalk.

Jamie Rhoads
Teacher Mentor
Ms. Jamie is a one of the teachers of our Lunch Bunch Program and assists as a substitute. She graduated from the University of Delaware with a BS in education and is dually certified in elementary and special education. She spent 12 years teaching elementary school before taking some time off to stay home with her own children.
While searching for a preschool for her daughters, Ms. Jamie came across the Training Station and was immediately impressed with both the engaging, hands-on curriculum and the caring guidance demonstrated by the teachers. She was happy to join the staff in 2015 and enjoys seeing the excitement on the little ones' faces as they start each school day.